This company is built on hope and together we can make a difference in our community with clean eating meals and bring awareness to our health mentally and physically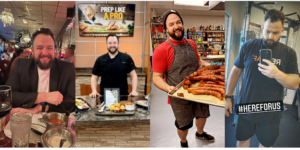 At Freshchef, we strive to provide an effortless way to access quality nutrition. Our mission is to make life easier by delivering single–serving meals packed with protein, healthy carbohydrates, and vegetables straight to your home or business. We understand how busy life can get, so we are committed to removing the stress of deciding what to eat. Our founder Austin was once in the same situation, working long hours and coming home to foods that did not benefit his physical and mental health. Out of this experience, Freshchef was born. Now we are helping to improve lives every week with fresh, nutritious meals, giving people more time to enjoy themselves with family and friends. We are dedicated to providing high-quality meals you can count on for convenience and satisfaction.
NOW SERVING MILWAUKEE AND MADISON, WI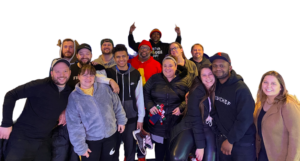 Freshchef Core Values
1. Integrity: Doing the right thing, even when no one is watching.
2. Respect: Treating everyone equally and with dignity.
3. Innovation: Encouraging creativity and embracing change.
4. Transparency: Being honest, open, and fair in all business dealings.
5. Quality: Delivering excellence in every aspect of the business. Meals, Delivery, and Customer Service
6. Accountability: Taking full responsibility for all actions and outcomes.
7. Customer Focus: Putting the customer first in everything you do.
8. Collaboration: Working together to achieve success and supporting other local businesses to create awareness of their brand.
9. Sustainability: Developing and maintaining practices that respect the environment.
10. Excellence: Strive for excellence in all business activities.
11. Fun – Enjoy the work and the environment it's done in.
12. Diversity – value the unique perspectives of all individuals.
13. Safety – To prioritize the safety of employees and customers.